Almondnut Bliss Bites - Nutritious Snacks
USA
3 oz
Regular price
Sale price
$7.50 USD
Unit price
per
Sale
Sold out
Healthy Snacks for a Busy Lifestyle
Almondnut Bliss bites are made only from dates, almonds, walnuts, raw cacao, chia seeds, organic maple syrup, and shredded coconut. Each bag has 3 of our delicious 30g balls inside. Vegan, plant based, dairy free, gluten free, zero refined sugar.
Finding healthy snacks that fit into a busy schedule can be a challenge, but Almondnut Bliss Bites make it easy! These bite-sized snacks are perfect for on the go, whether you're running errands or hitting the gym. Each serving is packed with protein to keep you full and energized throughout the day.
Made with all-natural, plant based ingredients, Almondnut Bliss Bites are a guilt-free indulgence. They're gluten free, and best of all, they taste amazing! The rich almond flavor is complemented by just the right amount of sweetness from the dates.
Whether you're looking for a post-workout snack, a midday pick-me-up, or a healthy dessert option, Almondnut Bliss Bites are the perfect choice. With their combination of plant based protein, healthy fats, and complex carbohydrates, they'll keep you satisfied and feeling great. Try them today and discover your new favorite snack!
Share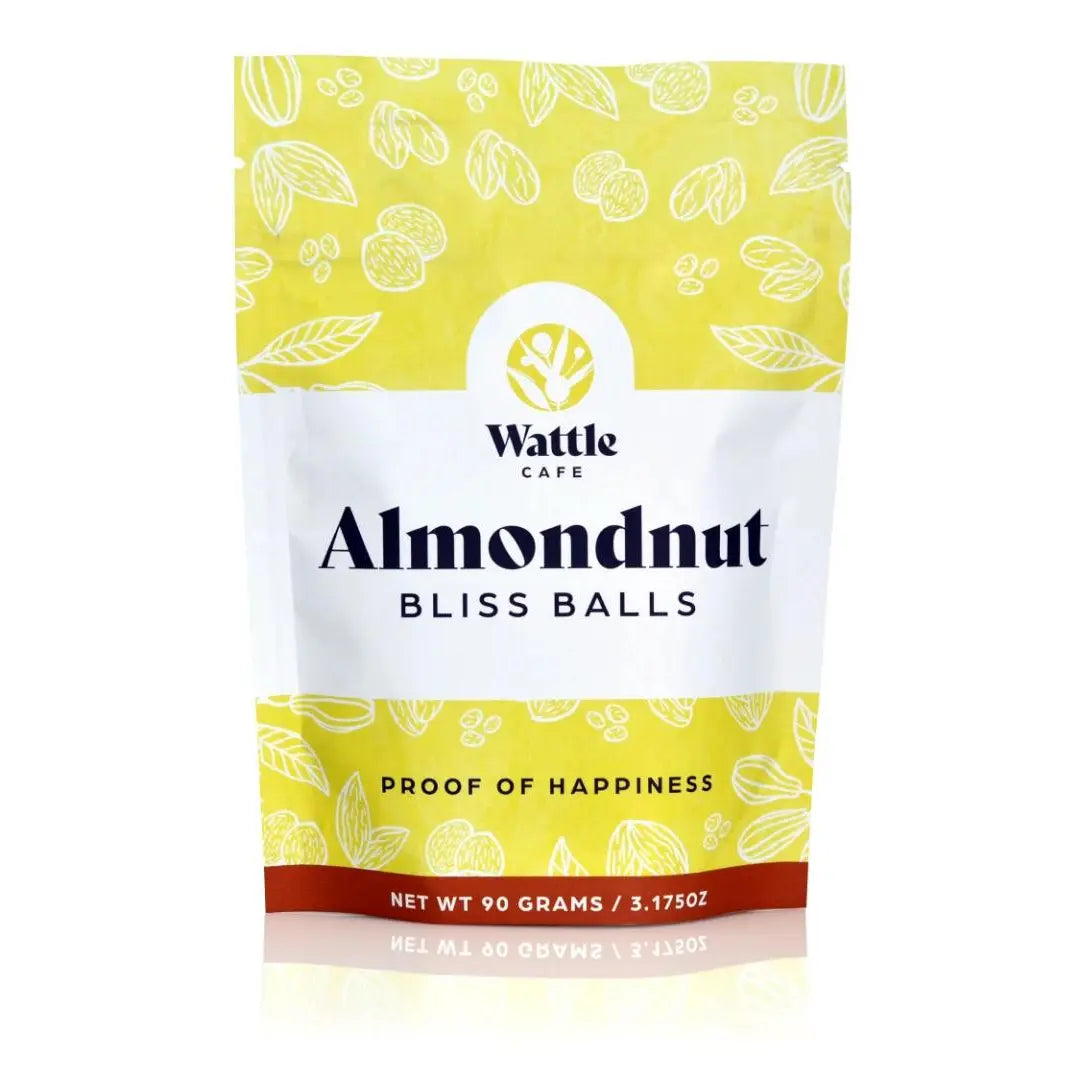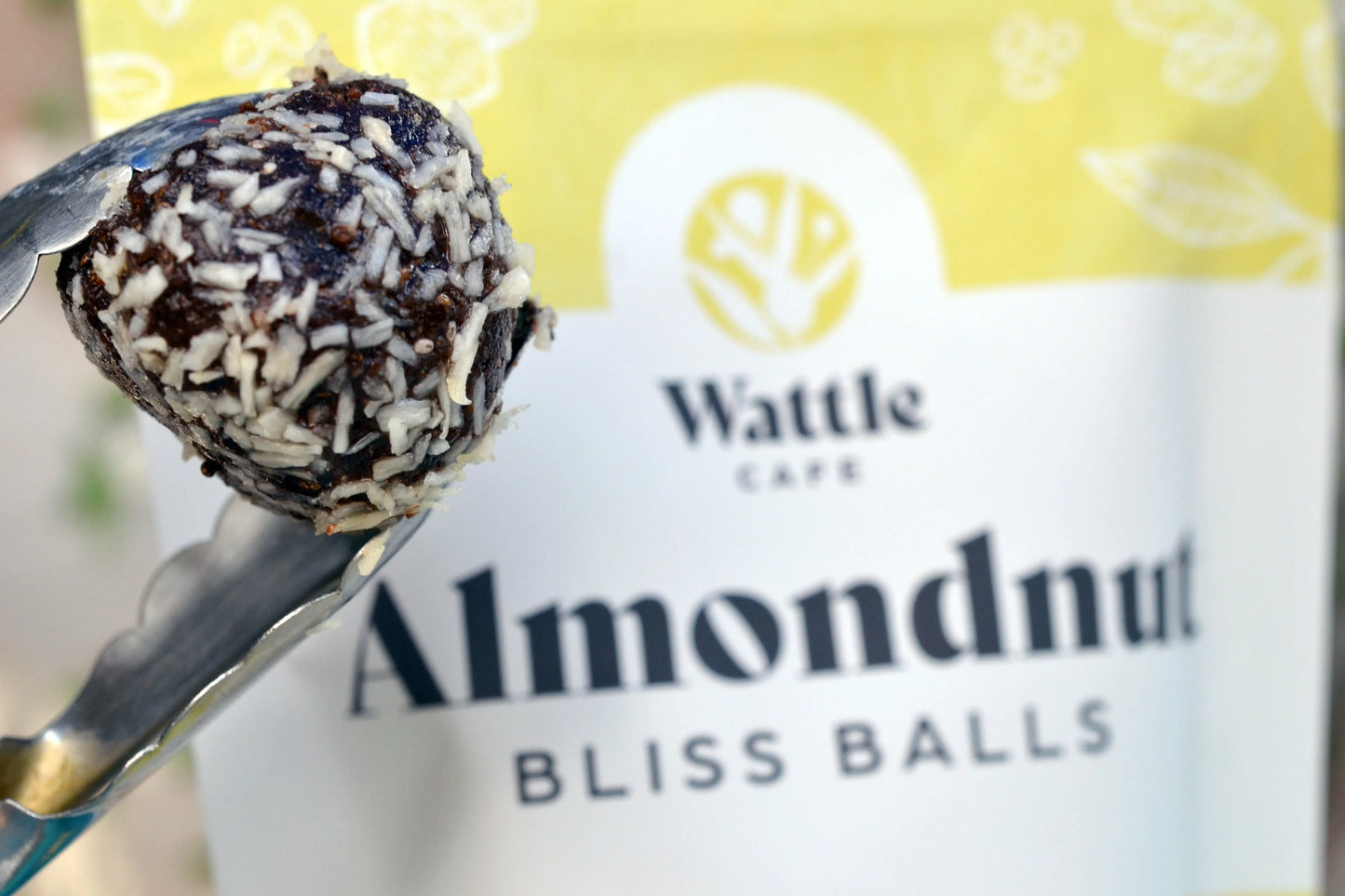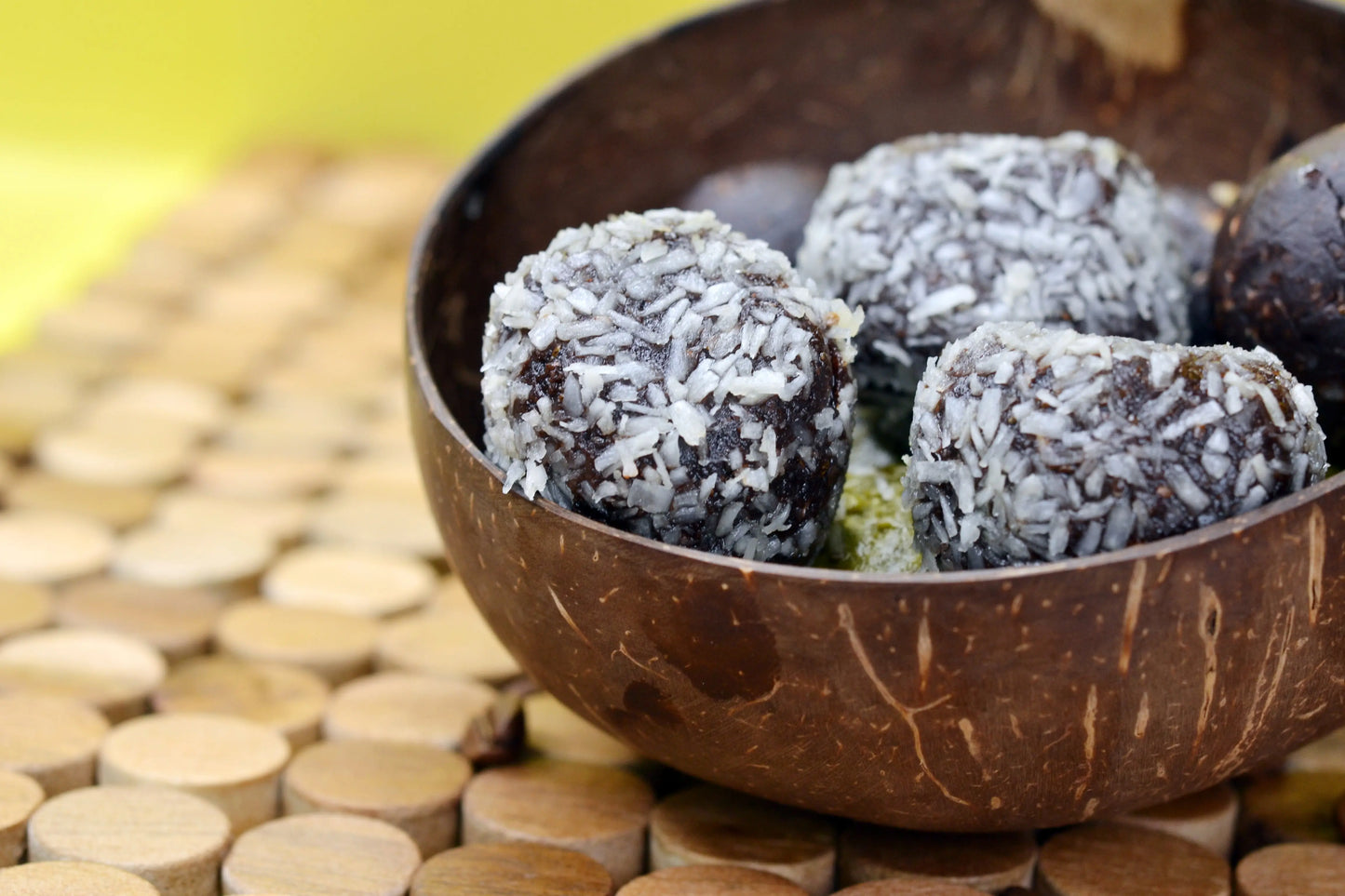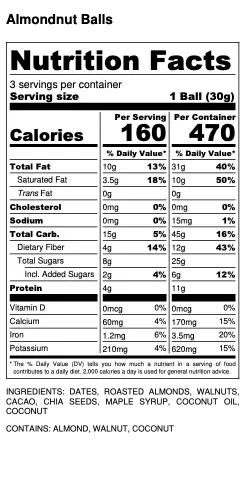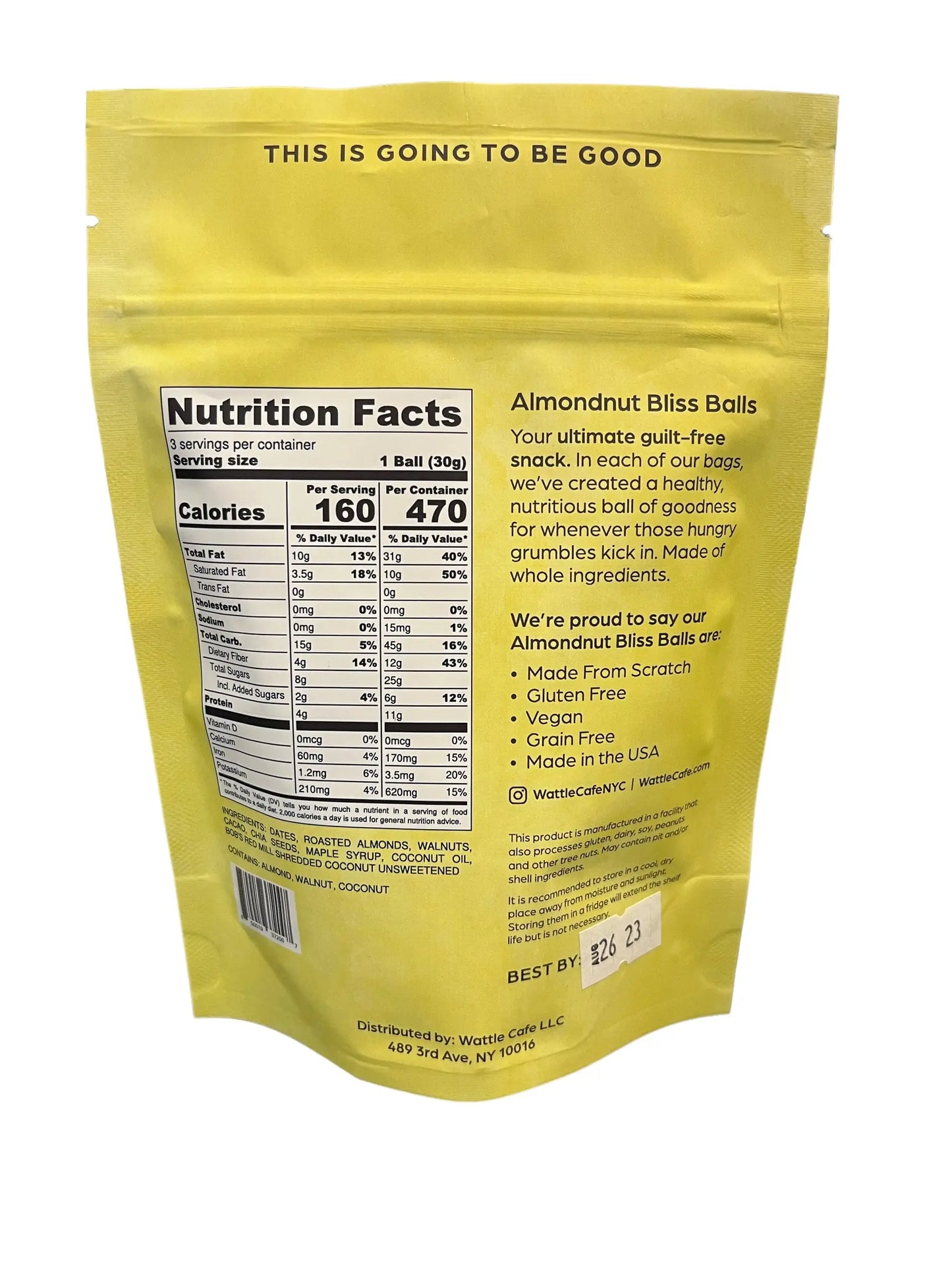 Need to know about our bites