Macanut Bliss Bites
USA
3 oz
Regular price
Sale price
$7.50 USD
Unit price
per
Sale
Sold out
What are Macanut Bliss Bites you ask?
Macanut Bliss Bites ingredients are healthy clean scratch made energy bites to have on the go and whenever you need some nurturing fuel for your body. Clean, Shelf Stable, Vegan and Dairy Free snacks created by a Certified Health Coach. Made from Maca, Cashews, dates, organic maple syrup, cacao, Vanilla Extract, Shredded coconut. Each bag contains 3x 30g balls scratch made from simple whole ingredients. No chemicals, natural flavors or refined sugars are added.
These healthy snacks are made in-house, with all-natural ingredients. They are a healthy snack option for adults and kids alike. Healthy snacks you can reach for when you need a pick me up or post work out.
So why should you try our snacks?

Our Bliss Bites are unique as they are made without any chemical preservatives or refined sugar, sweetened with dates and maple syrup. While the dates are a healthy sweetener, they are a great source of fiber and the nuts are a fantastic plant based protein and fat to compliment your daily routine.  
Explain the calorie count?
Wattle Bliss Bites are made from dates and nuts so these are nutrient dense snacks made from foods that keep you fuller for longer. So yes, they're a little higher in calories, but not all calories are made equal.
Our snacks are nutrient powerhouses, meaning they'll keep you satisfied and full for longer. No more hanger tantrums or snack attacks!
Share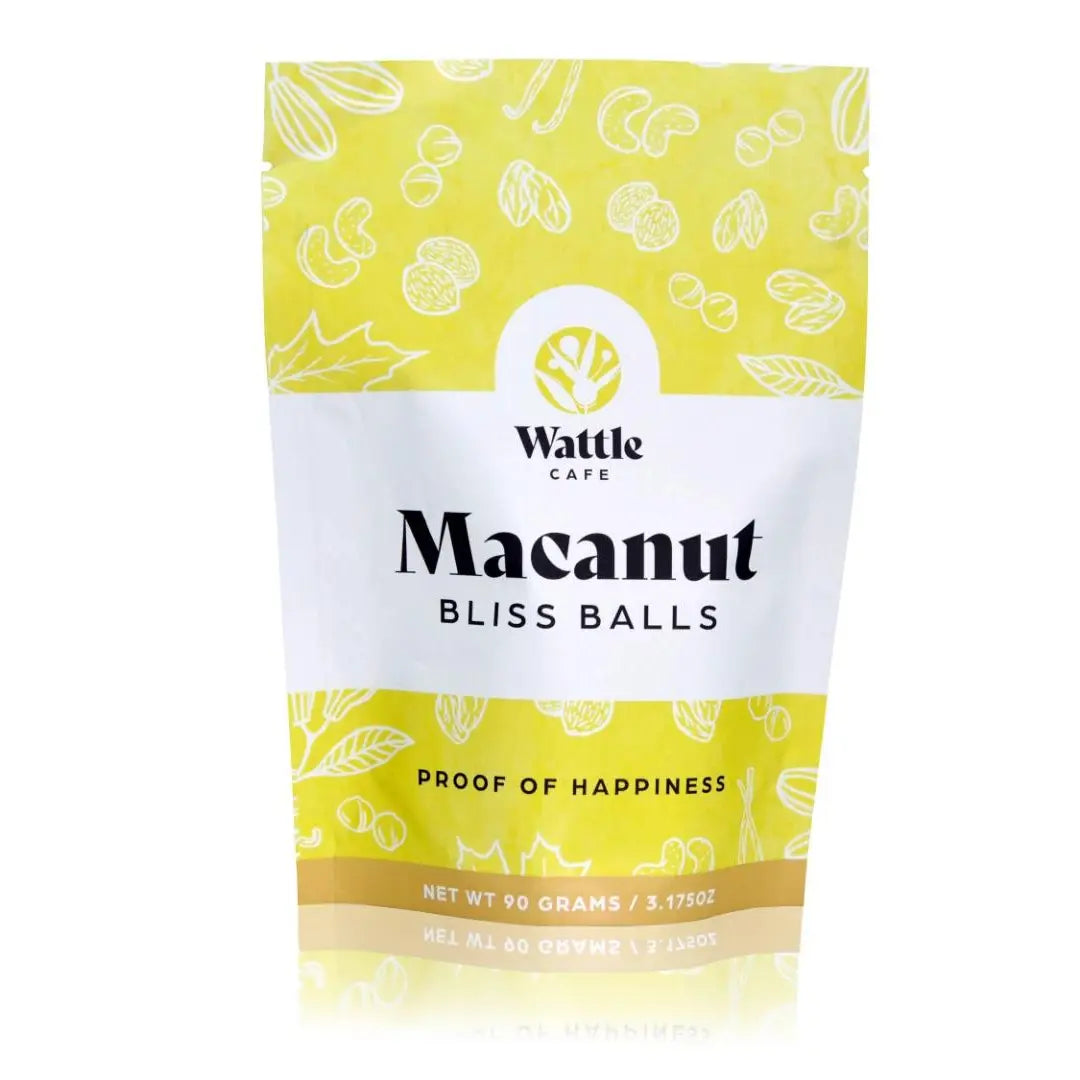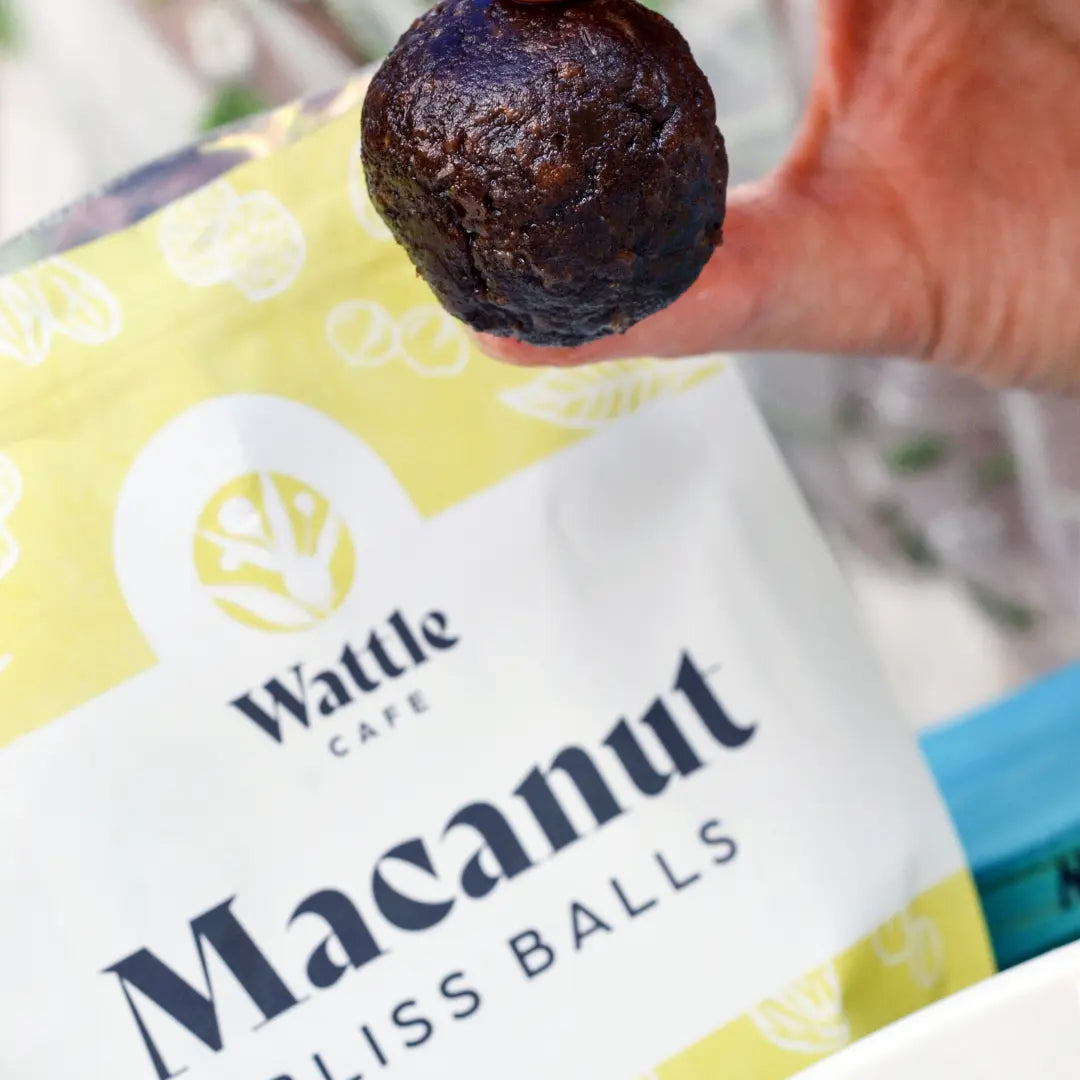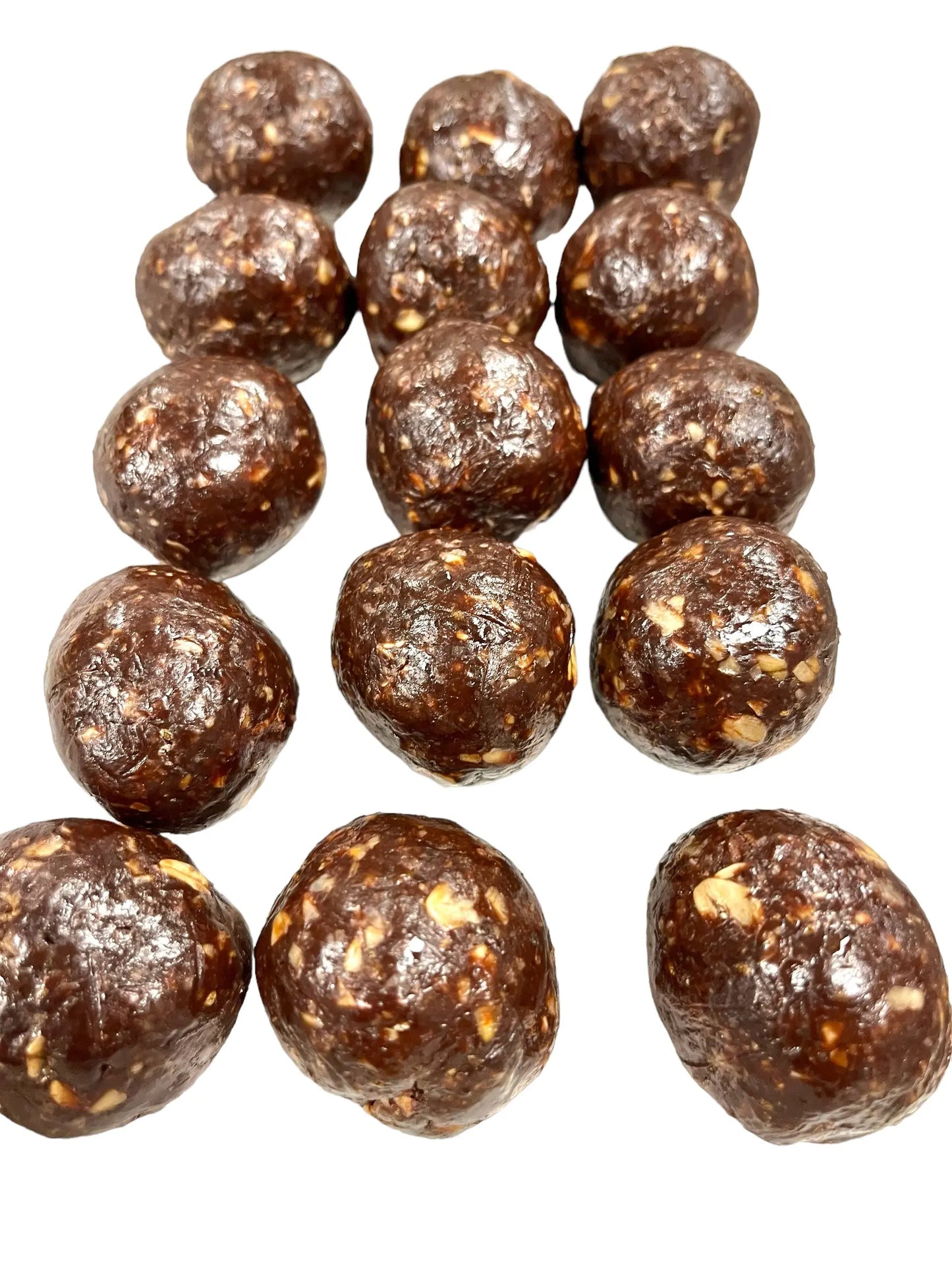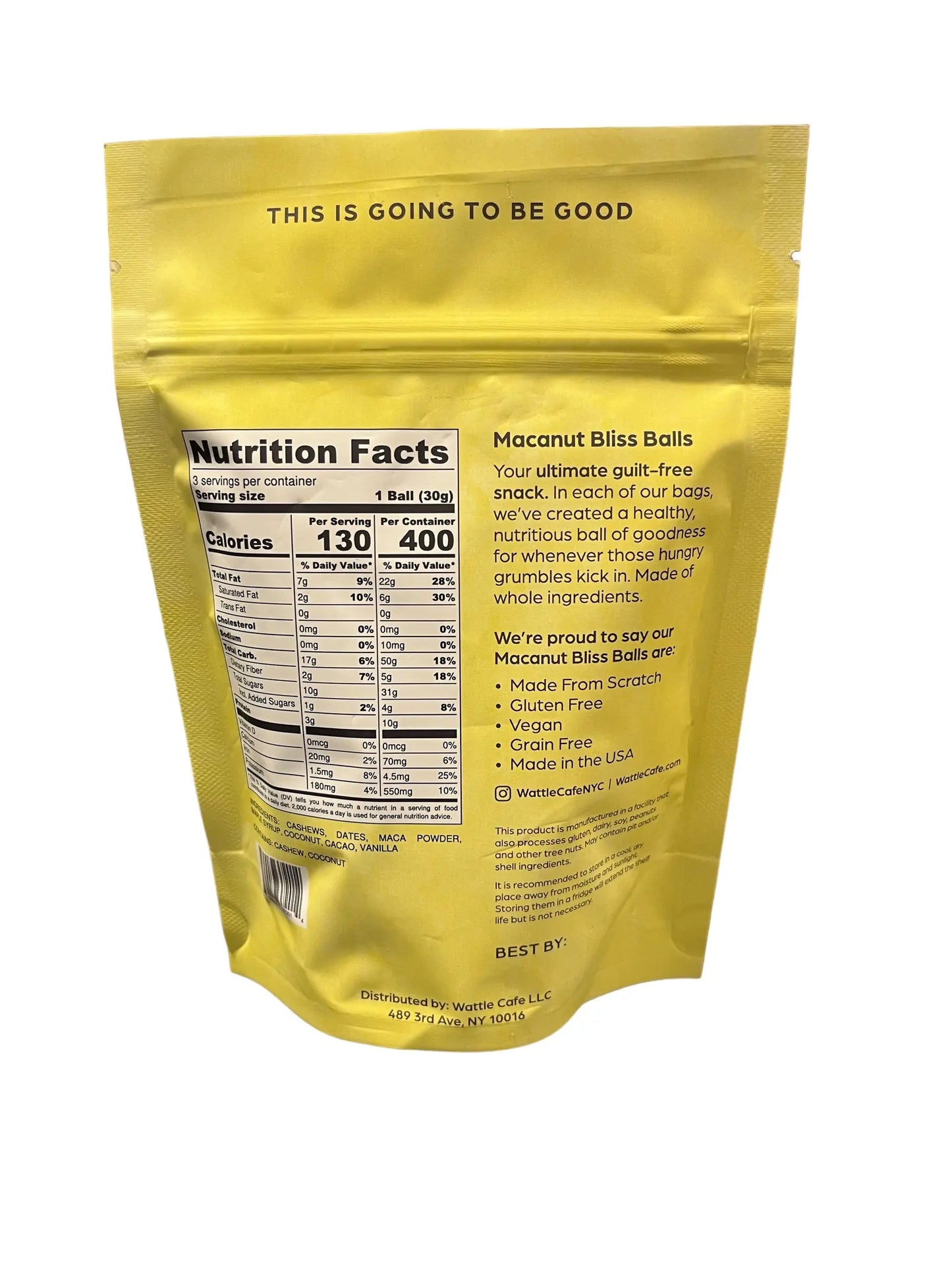 Need to know about our bites