Peanut Bliss Bites
USA
3 oz
Regular price
Sale price
$7.50 USD
Unit price
per
Sale
Sold out
Get Your Snack On with Peanut Bliss Bites
Looking for a healthy and delicious snack to keep you fueled throughout the day? Look no further than Peanut Bliss Bites! Our bite-sized snacks are packed with protein and made with all-natural ingredients that are sure to satisfy your cravings.
Whether you're on-the-go or just in need of a quick pick-me-up, our Peanut Bliss Bites are the perfect solution. With ingredients like peanuts, oats, and dates, these snacks provide the perfect balance of protein, fiber, and sweetness to keep you going throughout the day.
Not only are our Peanut Bliss Bites delicious, but they also provide a number of health benefits. As a protein snack, they help to keep you feeling full and satisfied, which can prevent overeating and support weight management. Keep a packet with you when those hunger pangs appear or have these as a great post work out snack. Whenever you choose to eat these, your body will thank you for making a smart snacking choice.
So what are you waiting for? Get your snack on with Peanut Bliss Bites! Our delicious and healthy protein snack will keep you fueled and satisfied, no matter what your day has in store.
Ingredients: Dates, Rolled Oats, peanut butter, raw cacao, chia seeds. 3 x 30g balls made in-house from all-natural ingredients.
Share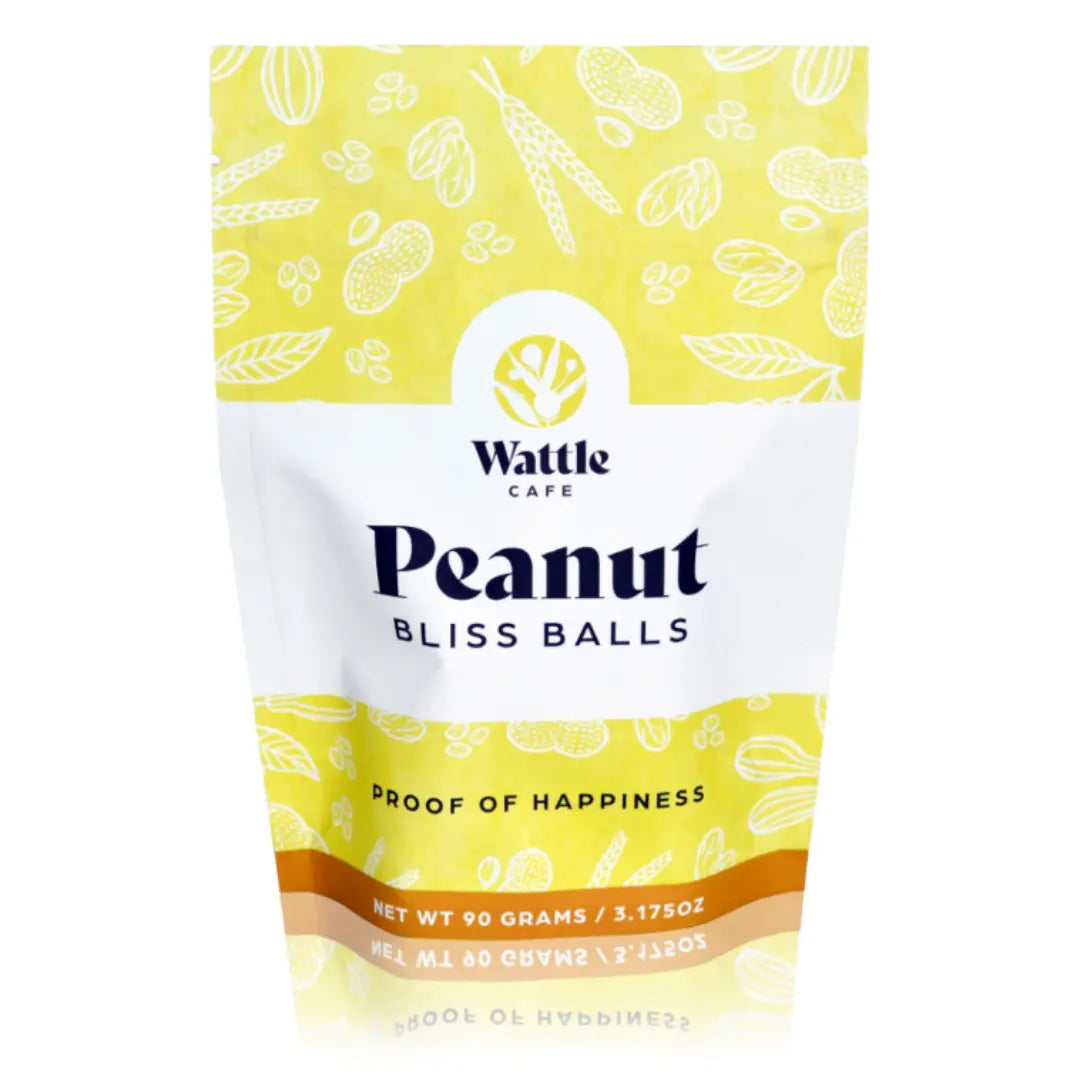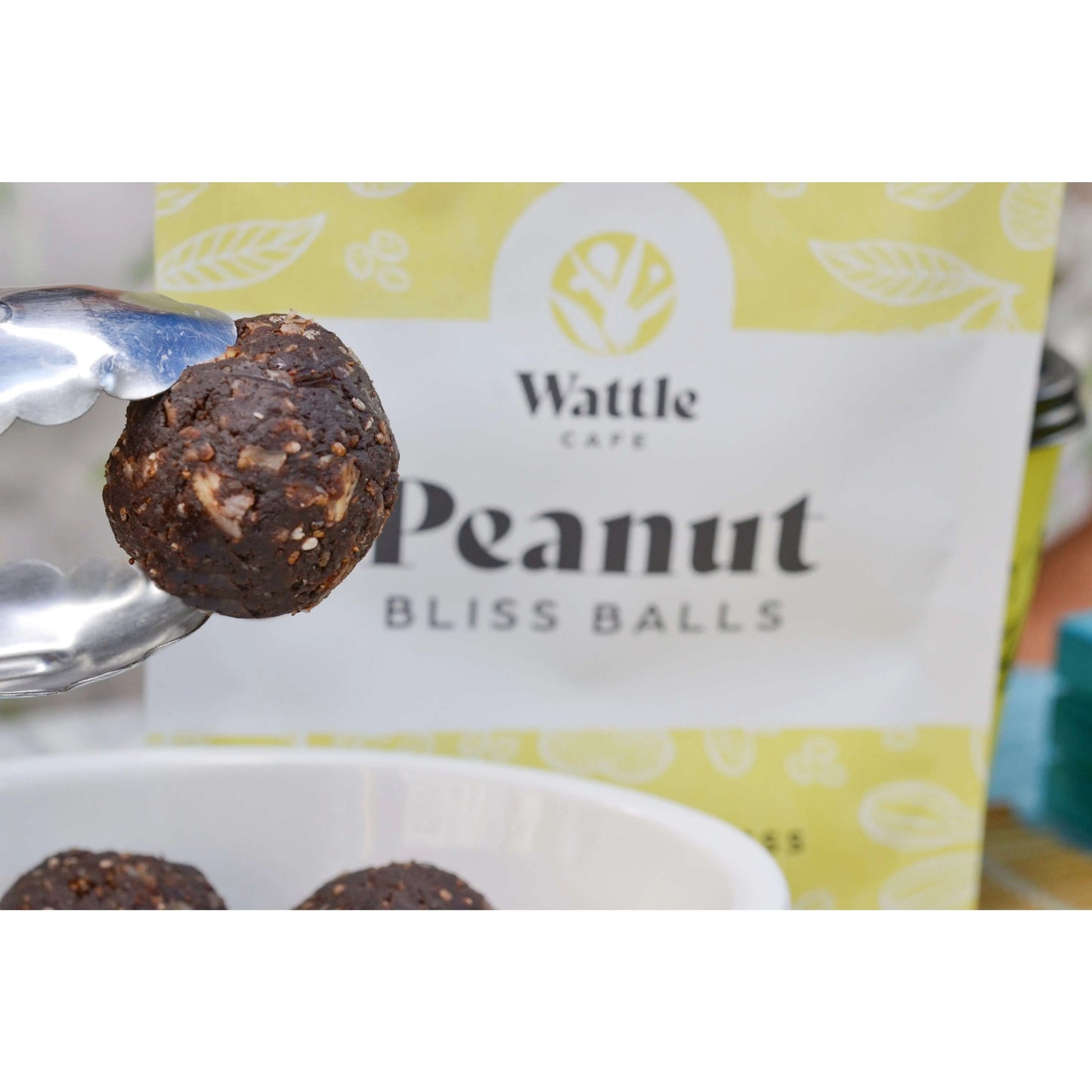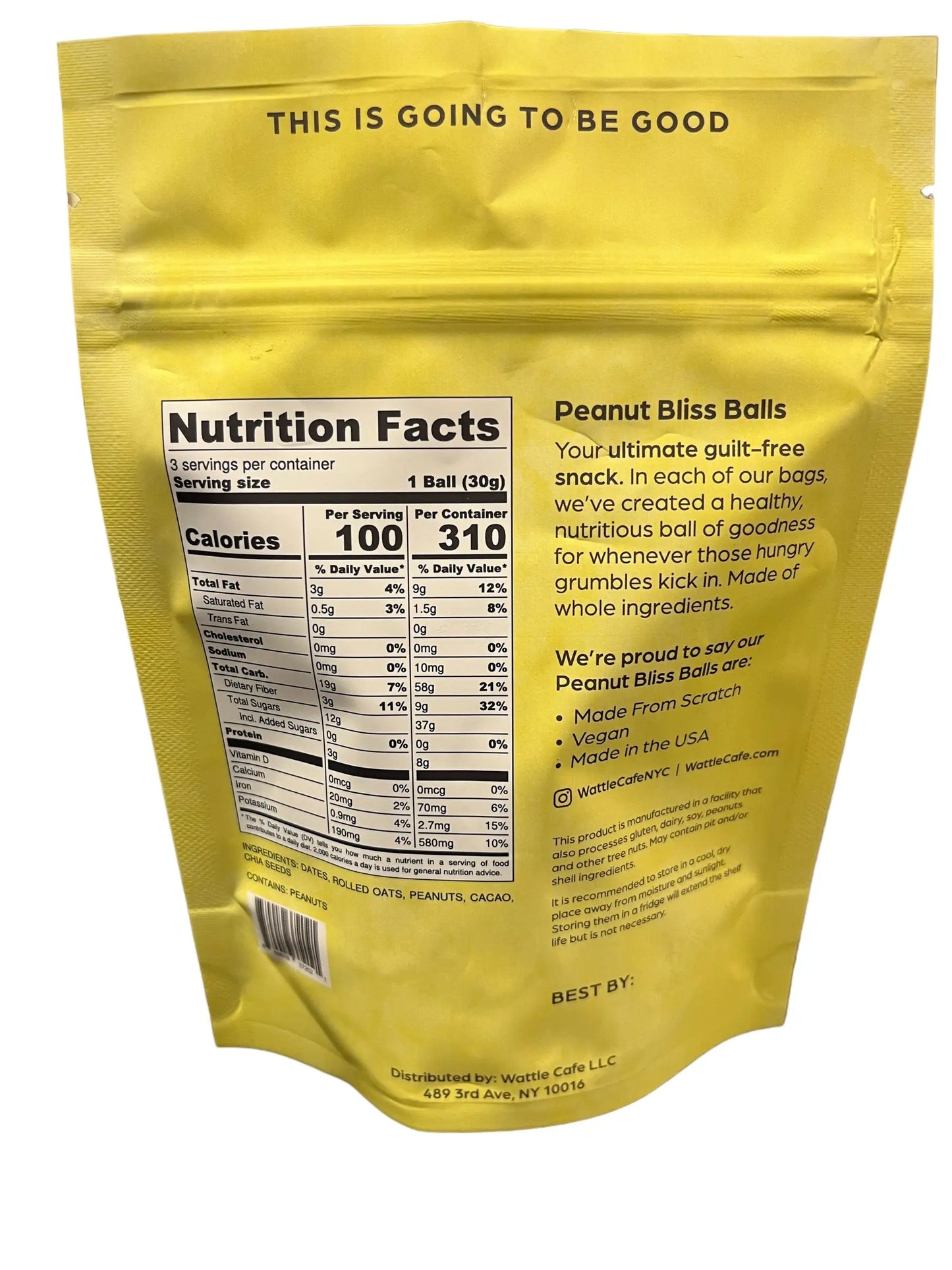 Need to know about our bites